FARMER'S DAUGHTER KEY TAGS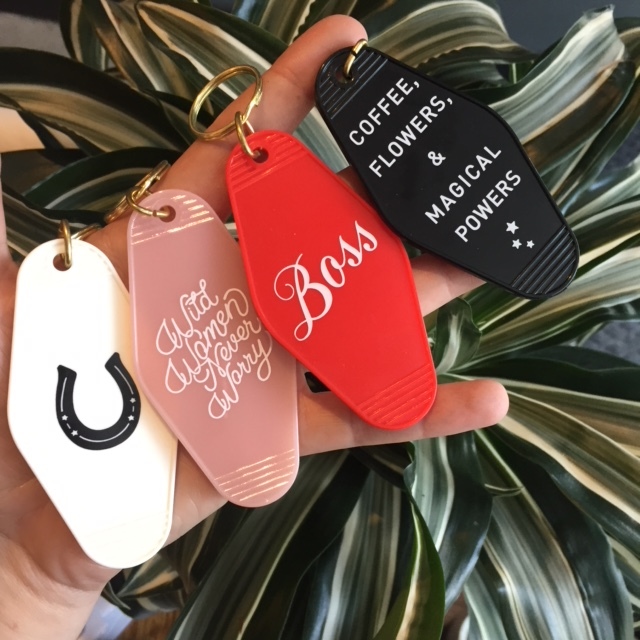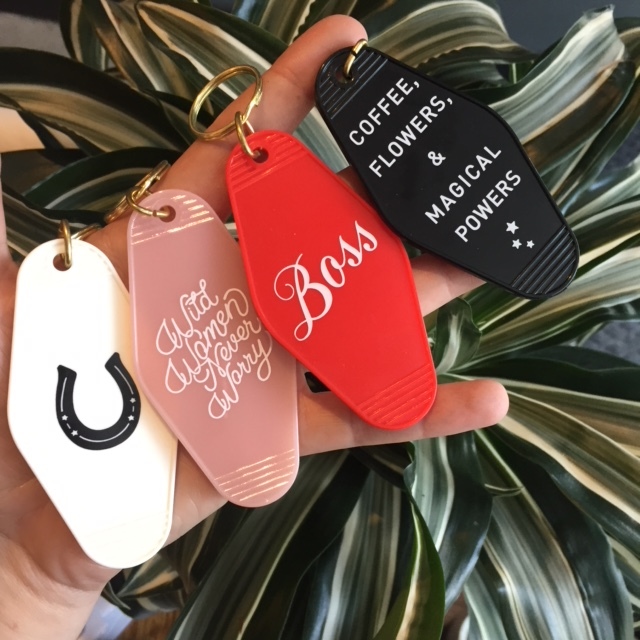 FARMER'S DAUGHTER KEY TAGS
Inspired by the classic design of vintage motel keychains, our designs are a great reminder when you grab your keys to head out the door for the day.
COFFEE, FLOWERS, AND MAGICAL POWERS KEYCHAIN - The Farmer's Daughter Logo on one side and our favorite saying on the other! Black tag with white text.
WILD WOMEN NEVER WORRY KEYCHAIN - Our hand-lettered saying is on the front, and a rose is on the back. In a very girly translucent pink with white embossing.
MAKE YOUR OWN LUCK KEYCHAIN - A horseshoe on the front, and the saying on the back in durable white plastic with black embossing.
BOSS KEYCHAIN - our "Boss" Key Tag is a good way to show 'em who you are! Red tag with white embossing.