The Rose Collection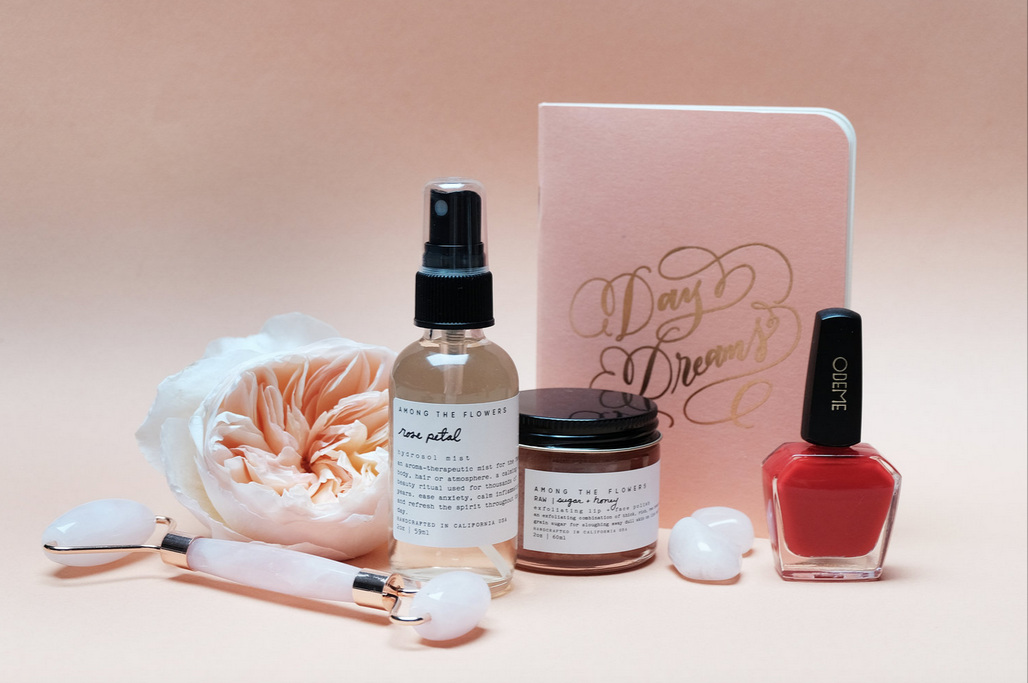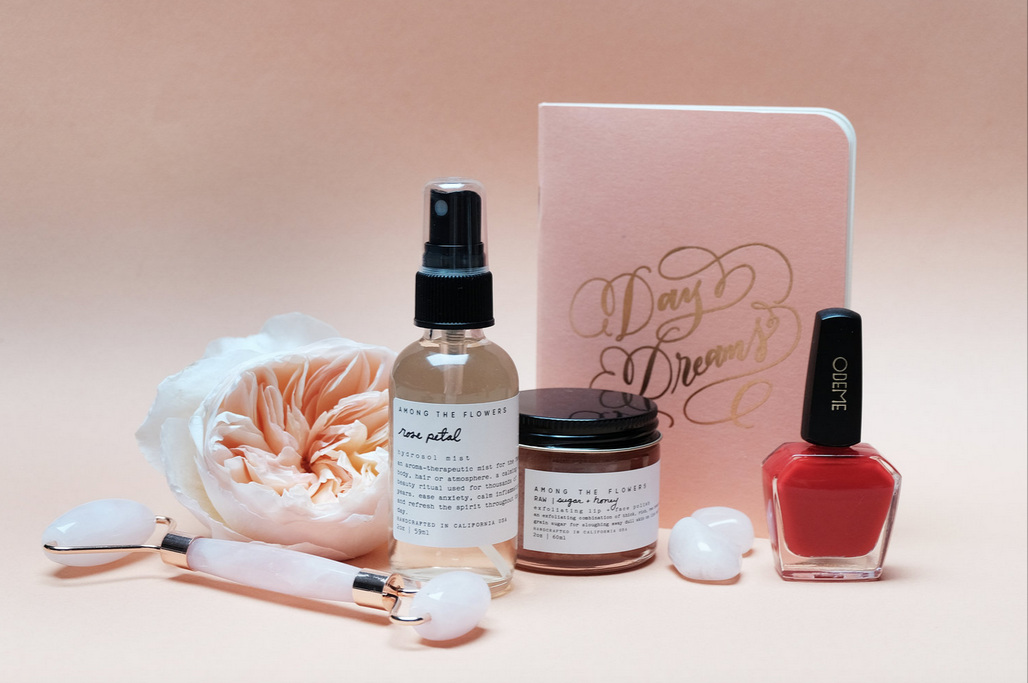 The Rose Collection
The Rose Collection
Included in this limited time offer Rose Collection is the following:
Gemstone Facial Roller- Gemstone facial rollers are an ancient beauty tool that have been used for centuries to bring vibrance to the skin. Benefits include: Lymphatic drainage • Brightened complexion • Diminished fine lines • Reduced puffiness • Improved skin elasticity • Increase of blood circulation • Deeper absorption of skincare products • Released tension of facial muscles
Rose Petal Hydration Mist(2oz): THE ROSE IS NOT ONLY A FLOWER KNOWN FOR ITS RENOWNED BEAUTY, IT HAS PLAYED A DELICATE PART IN THE BEAUTY REALM FOR CENTURIES. SIMPLE, PURE, STEAM DISTILLED ROSE WATER CAN BE APPLIED AS A GENTLE TONER AND A MOISTURIZING REFRESHER THROUGHOUT THE DAY
RAW HONEY + SUGAR | EXFOLIATING FACE POLISH (2oz): AN IMPORTANT STEP TO BALANCED SKIN HEALTH IS EXFOLIATION. USED ONCE A WEEK, THIS FORMULA WHICH HAS BEEN CAREFULLY ALCHEMIZED TO GENTLY SLOUGH AWAY DEAD CELLS, DEBRIS, AND SMOOTH THE SURFACE OF THE SKIN WITHOUT IRRITATING. WITH AN OIL-FREE BASE, IT WILL NOT CLOG PORES. THE RAW HONEY ACTUALLY GOES TO WORK BY NATURALLY PROTECTING AGAINST UNWANTED BACTERIA AND MICROBIAL DEVELOPMENT.
Grenadine Polish: Odeme's best-selling nail polishes have a smooth-applying, long-lasting formula and a wide selection of vibrant signature shades. All polishes are "five-free," meaning that they are made without the potentially harmful chemicals Touluene, Dibutyl Phthalate (DBP), Formaldehyde
DayDream Pocket Notebook: So all of your dreams come true